Formula 1 2012 São Paulo - Brazil Grand Prix for EBU, Special report


The Dutch satellite uplink company Multi-Link Holland is responsible for all Formula 1 EBU (European Broadcasting Union) transmissions.. This company travels the world since 2004 for the Formula 1. You can regonice them easily by their green uplink dishes. Since 2004 they produce satellite uplinks at the Formula 1 for many broadcasters, RTL Netherlands, RTL+ Germany, ORF Austria, Sky Italia, Ferrari TV, ViaSat Sweden and more. They will give us an inside look through the whole season in what they must achieve on every location they land with their equipment, starting this weekend in Melbourne Australia and ending 25 november in Brazil. At this last race in Brazil we will do a special report about this company on the Interlagos circuit


One year almost, one season Formula 1 and traveling the whole globe for the Multi-Link Holland Uplink team. That means we have some statistics for you in this last Formula 1 article of this year.


Gerben Vissers "Past season was a very long season. Every race we were on the spot with a least four people of Multi-Link Holland. it means we did travel, work, drink, eat, sit, run solve , talk, joke and laugh a lot. The thing we did most i will put it into some statistics".

Team Statistics:
• 34 Plane flights for each team member
• 40 Train travels for each team member
• Thousands of kilometers truck drives thru Europe
• 75 Rental cars (in which all are brought back in a... working condition)
• 134 Different Hotels
• 140 Hotels Breakfasts
• 8378,4 Jokes and laughs
• 1440 hours of work (at least) on location for each team member
• 181 Visits to different restaurants, snackbar's, grill houses
• 750 Hours of transmitting for each dish and HPA
• 321,5 Hamburgers (but we think it is more than that even)
.................... and about 20.160 Can's of cold Coca Cola Light (Diet Coke)

"It was a very nice season. Everything has gone very well this year. Also it was very challenging because in addition to the connections for the EBU we also produced the video / audio production for TV Globo Brazil and the editset + uplink for the German Broadcaster ZDF We are most of the time far from home and work long hours. But it's a nice group of people we work with and we visit very special locations. Besides we have to entertain ourselfs on the job to keep the team spirit" Gerben explained.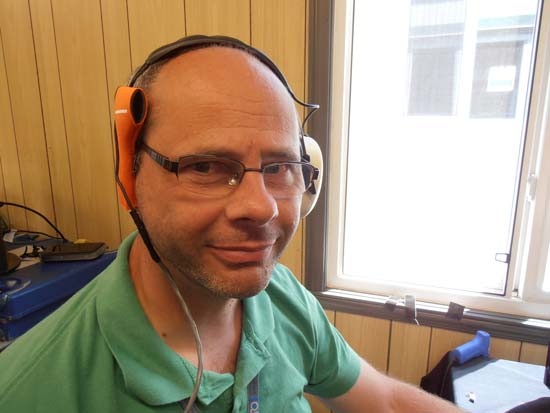 Gerben"I would like to say thanks to anyone I have worked together over the past year. Such as my colleagues of Multi-Link Holland, the staff of SKY, the employees of the EBU, the employees of the FOM, the staff of TV Globo Brazil , the guys from D.O.T. and many, many others. I also want the readers and creators of this blog thank you for the interest. I hope to see everyone back next season".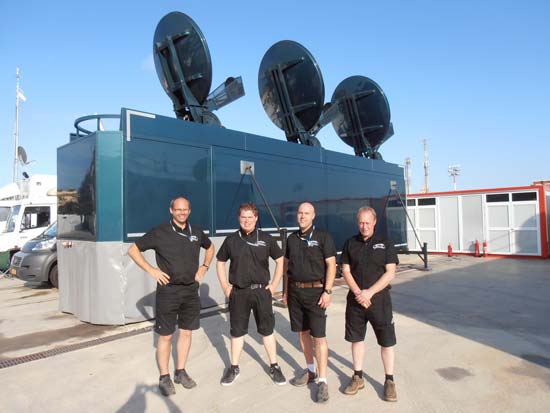 This was the last Formula 1 blog entry for this year, we hope we will do this next year again with the guys from this Dutch company. We can learn from them a lot, to se what they do to acchieve the result at the end of the season. We can also see that the english language is the basic used language on this event, so of you want to work there, start to study your english. Thanks Gerben Vissers, Bob Snieder, Marco Mohr , René van Hooff and Marco van Uffelen for their support on this blog last years. Hope to see you all next season for some nice tech stories again. Happy Holidays guys !!!
Listen every friday night Live to Grand Prix radio stream by Olav Mol .


Every Grand Prix a new Mix on, this time a Brazil Special at 19:00 tonight !!!!!!!


More photo's available on our Broadcast Brazil Facebook page, you can find them here.

mentioned:
Multi-Link Holland
EBU
Sky Sports
Globo TV Brazil
D.O.T.
Gigasat
Coco Cola Light
Olav Mol
Grand Prix Radio