2017, It will be awesome!
2017, It will be awesome!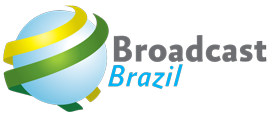 After a big break we start again at Broadcast Brazil. That you haven't heard from us doesn't mean we are not developing new things. No… we will come up with some new things for Broadcast Brazil in 2017. First we will introduce you all to the Broadcast Brazil Academy.

In 2017 we are going to start building a portfolio of courses and training classes.. We will offer Face-to-face and online courses. These courses and training will be given by a group of international broadcast professionals and professional photographers. The courses and training will all be giving in English. The courses and training are relevant and effective for both the individuals as well for companies in the business. More info follows here and on our social media channels.

We also would like to introduce you the new "Broadcast Brazil shop.". Here you will find Broadcast related items. On our facebook page we offer space for our members to sell their equipment.

Both new items on Broadcast Brazil wil be rolled out through out the year. At the same time we will keep all our other items, like the industry agenda, JOBS and our member pages. On Social media you can find Broadcast related news that is interesting for Brazilian Broadcast technicians, camera, light and sound people, film production , postproduction and animation studios. We try to make the best selection of available news.

We hope you'll like it.

Like us if you want on Facebook, follow us on Twitter and Subscribe to our YouTube channel.